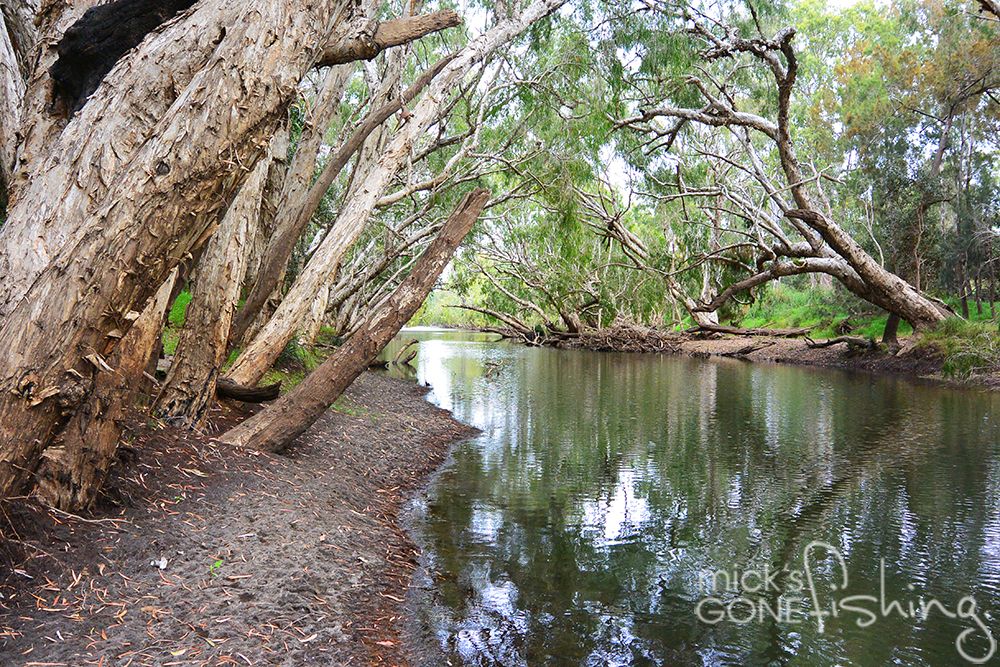 Well things have been a little crazy here lately (hence the lack of blog posts), with a month of trade school in Rockhampton, buying a house, packing and moving, my spare time has been non-existent. With things finally settling down I have had a chance to go through photos and get them ready for an update. So without further rambling here it is…
A while back Isaac and I went out on a toga hunt, with 13 fish landed and a heap of sootys it was a fun day out in the bush.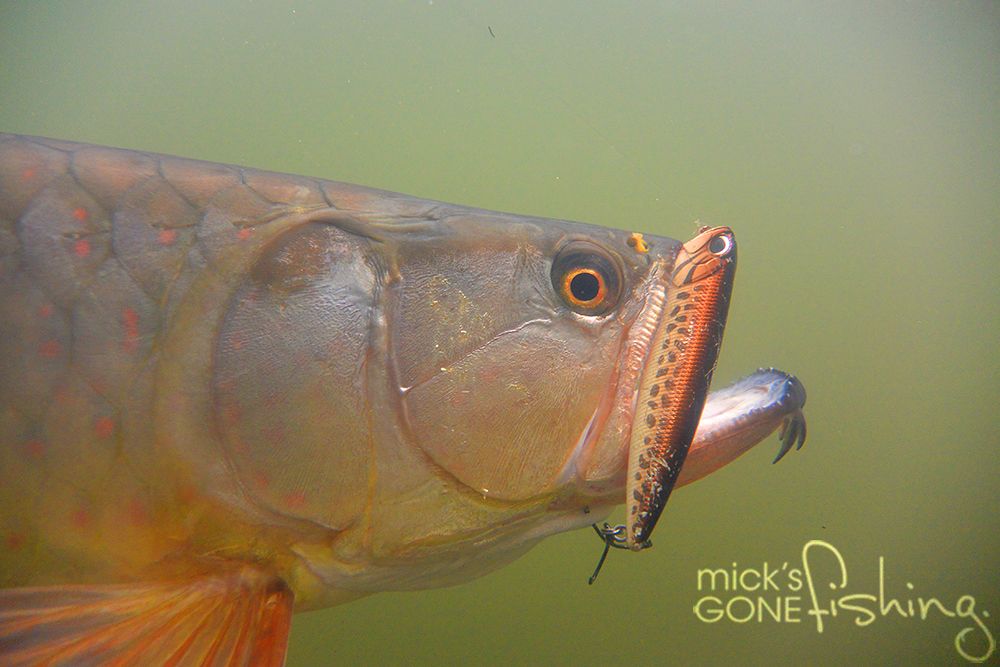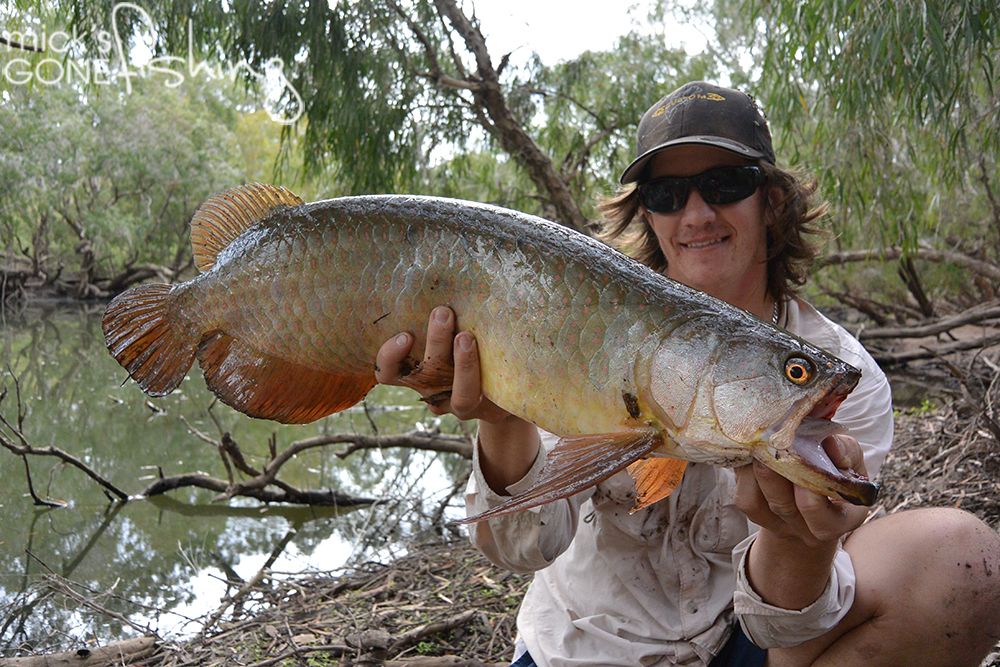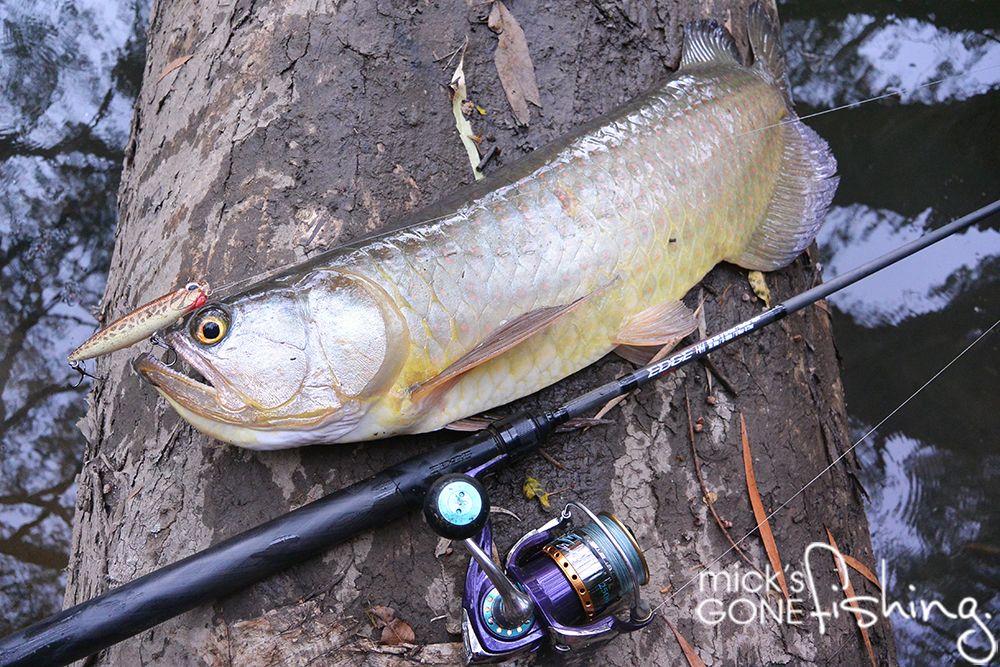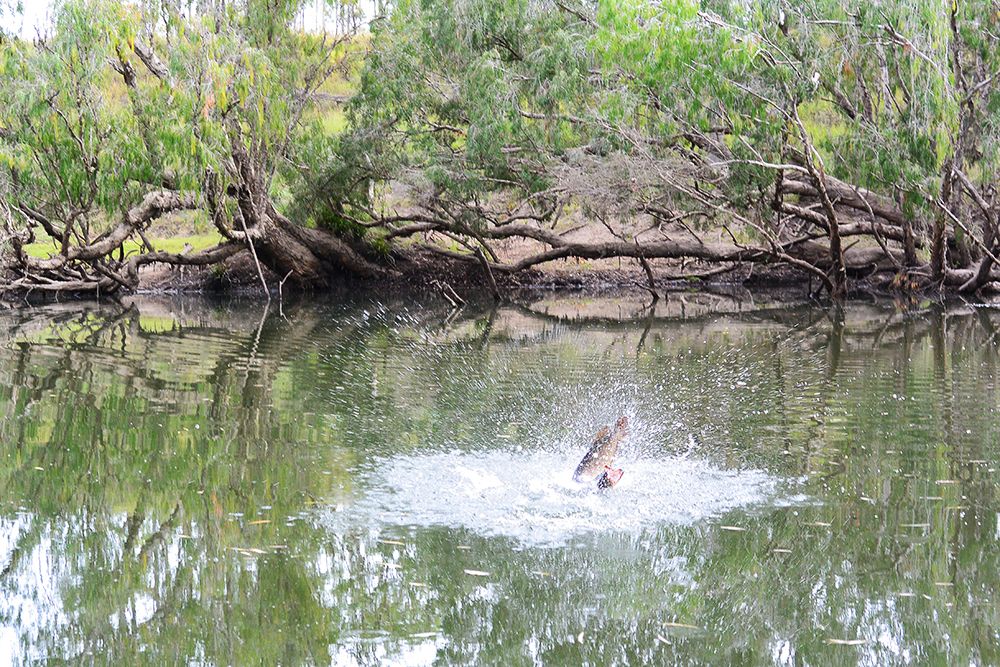 Next I have some pics from a camping trip up north with jungle perch being the target species, we caught bulk fish on this trip with a few 40cm models landed, plenty of sootys and a nice pied khaki grunter.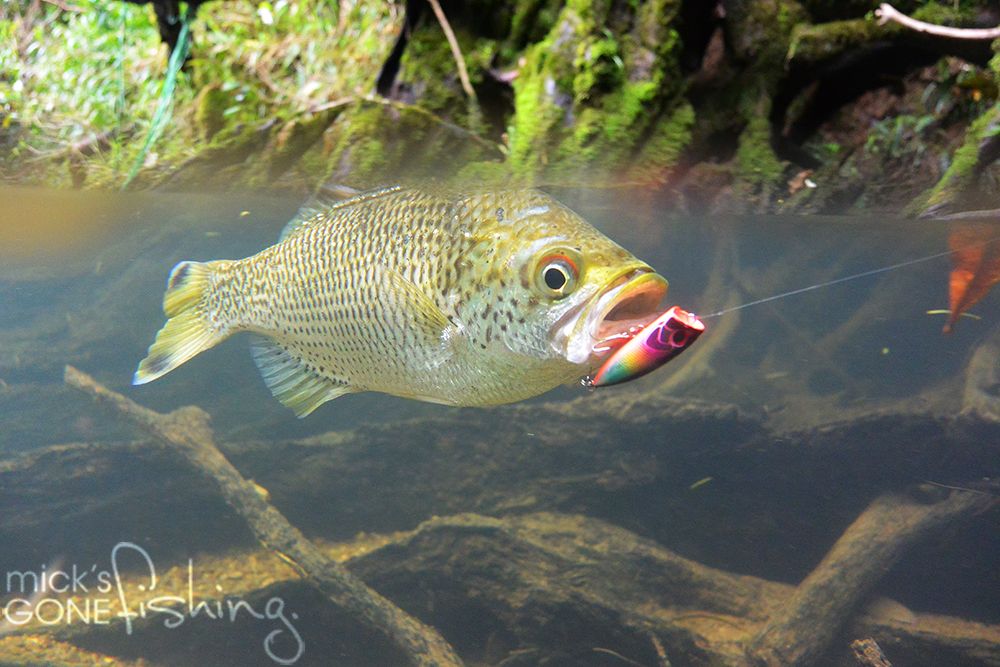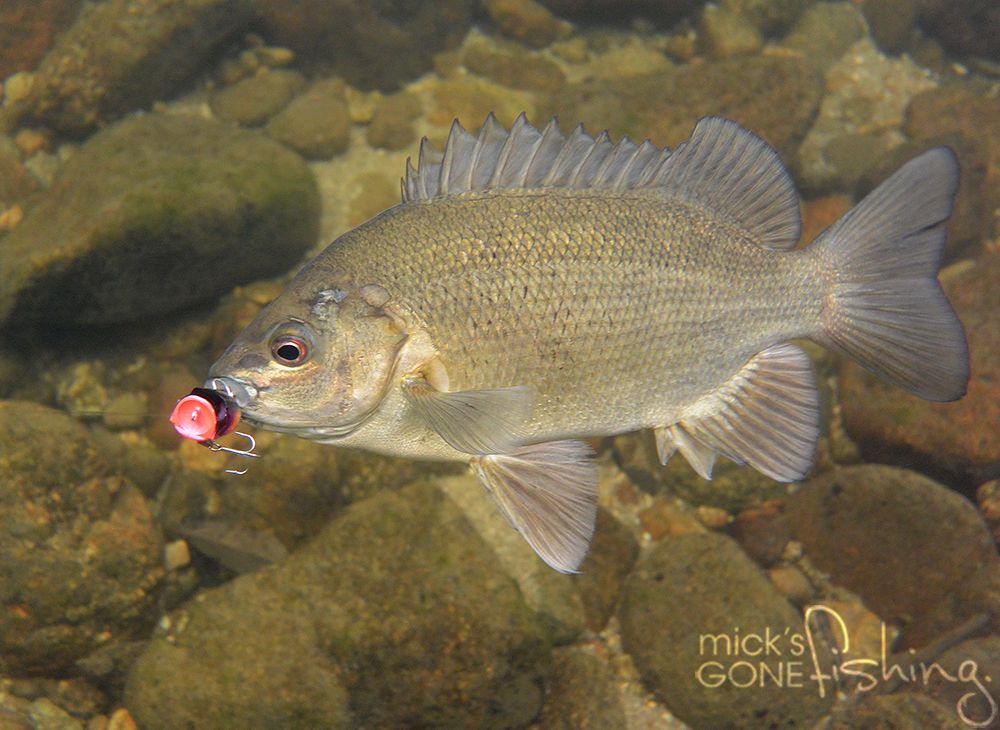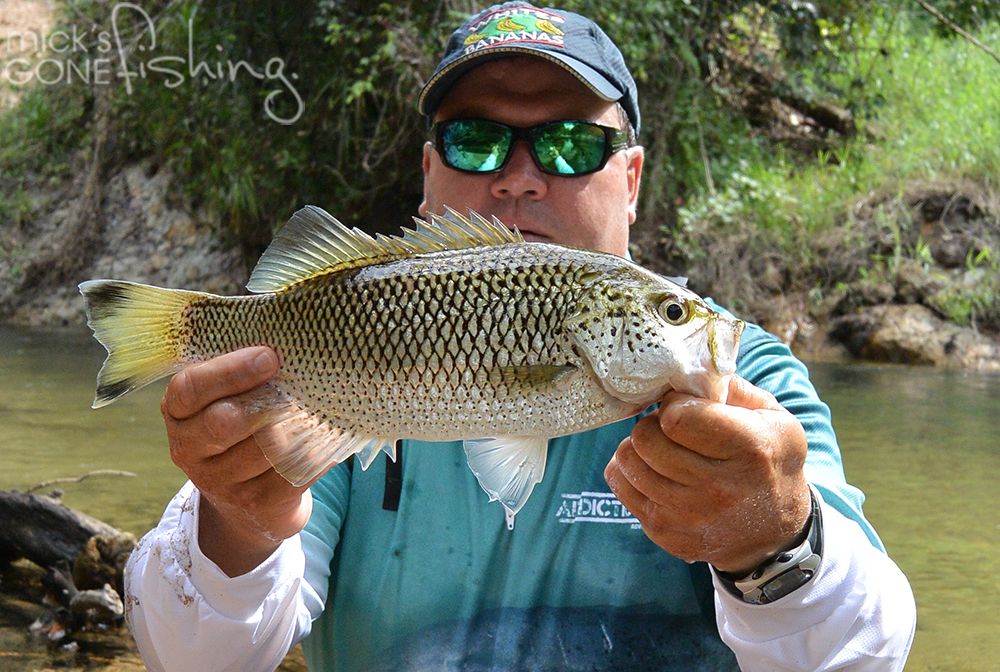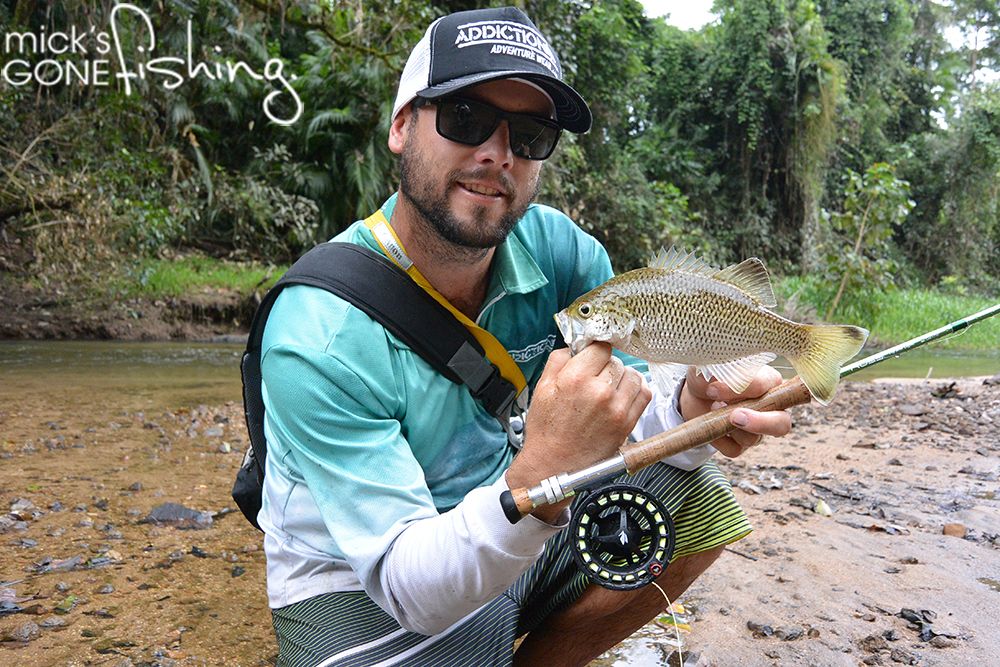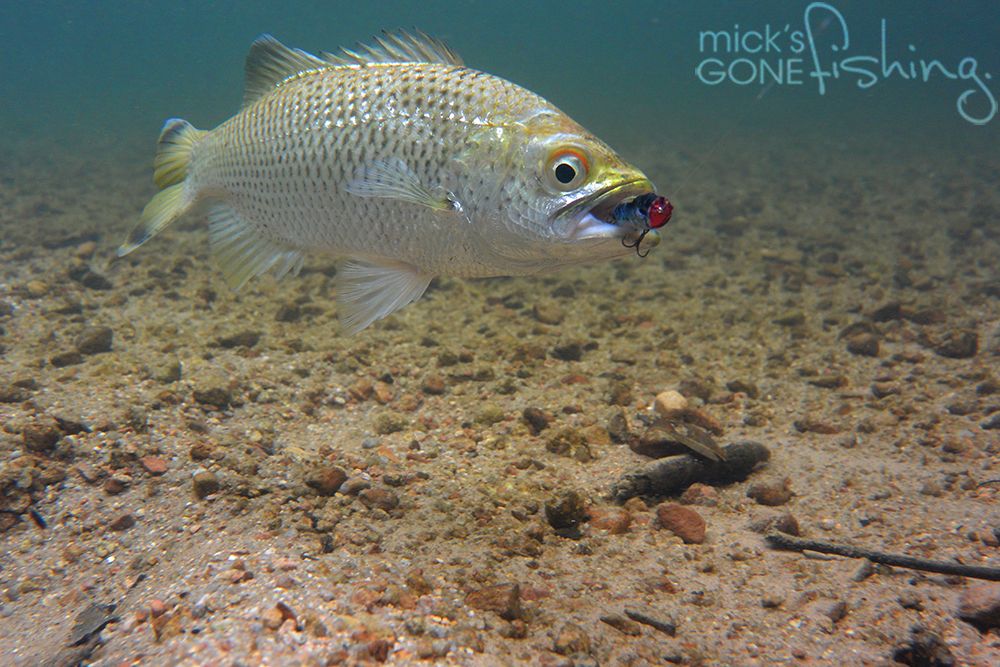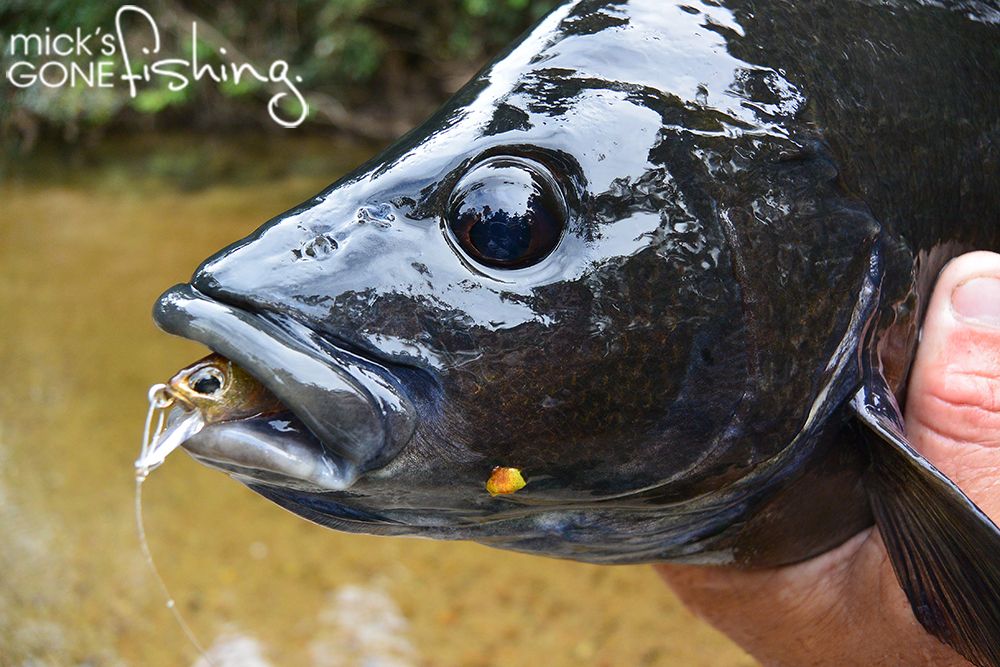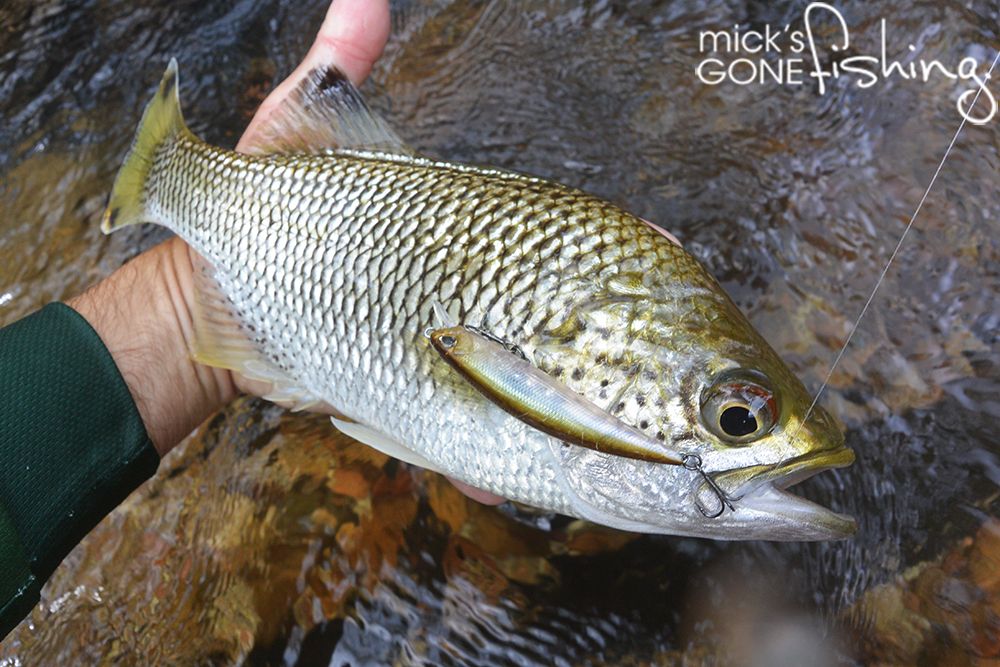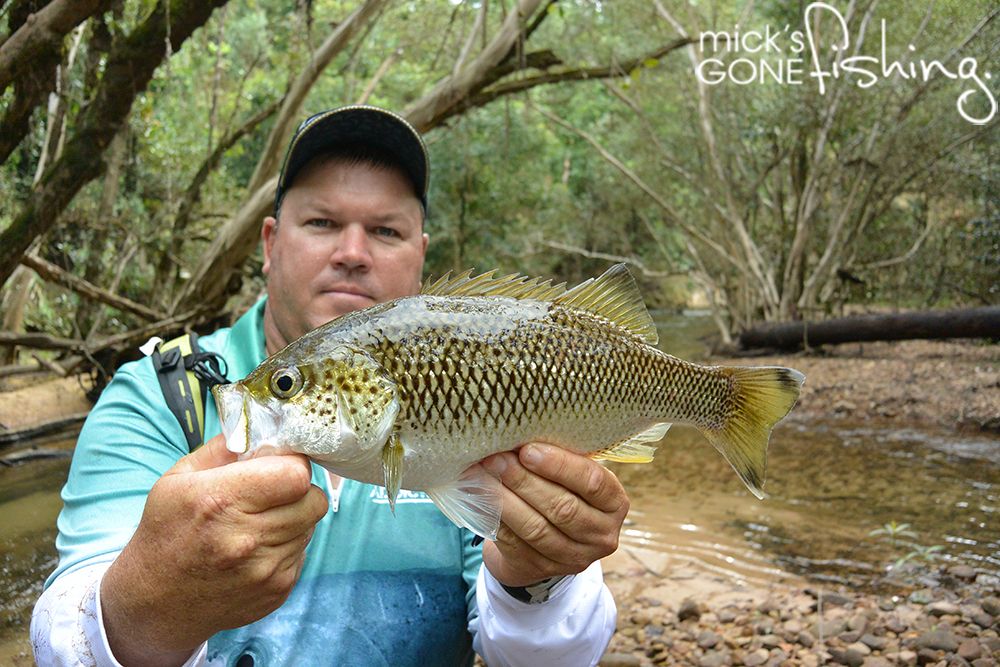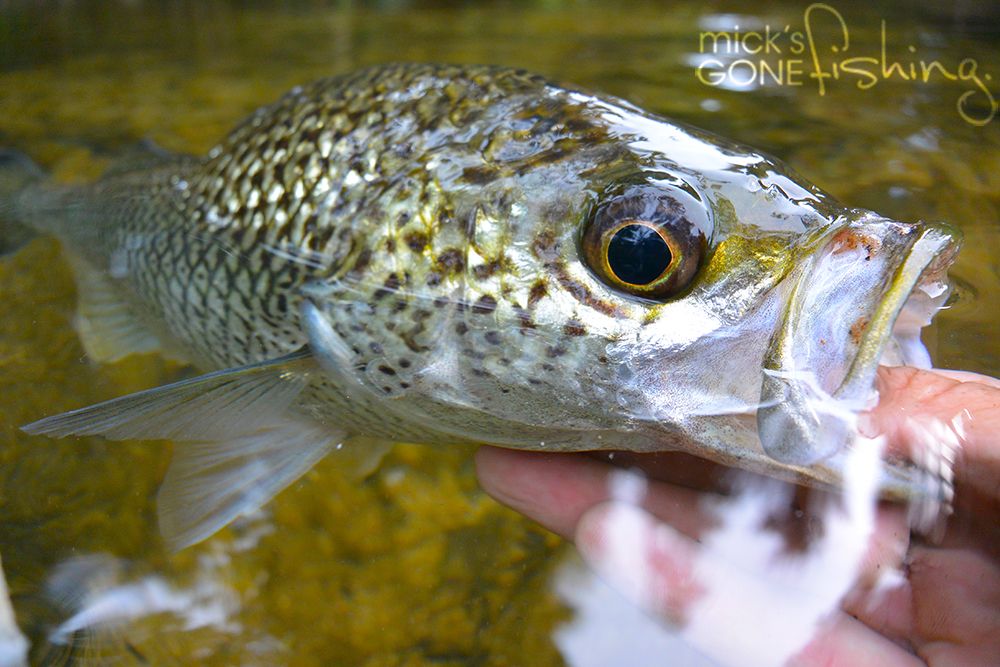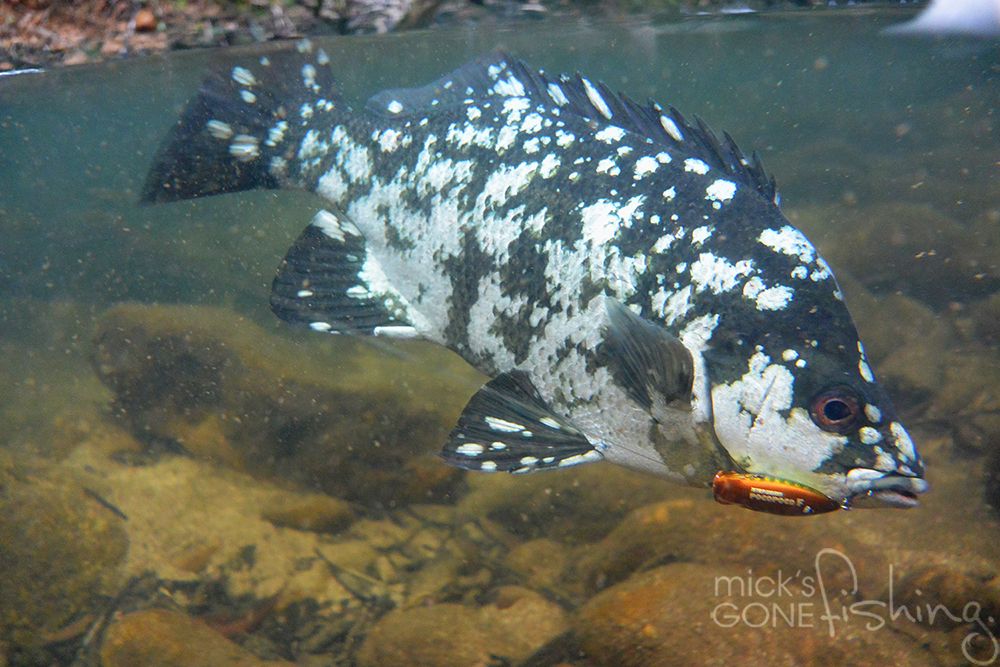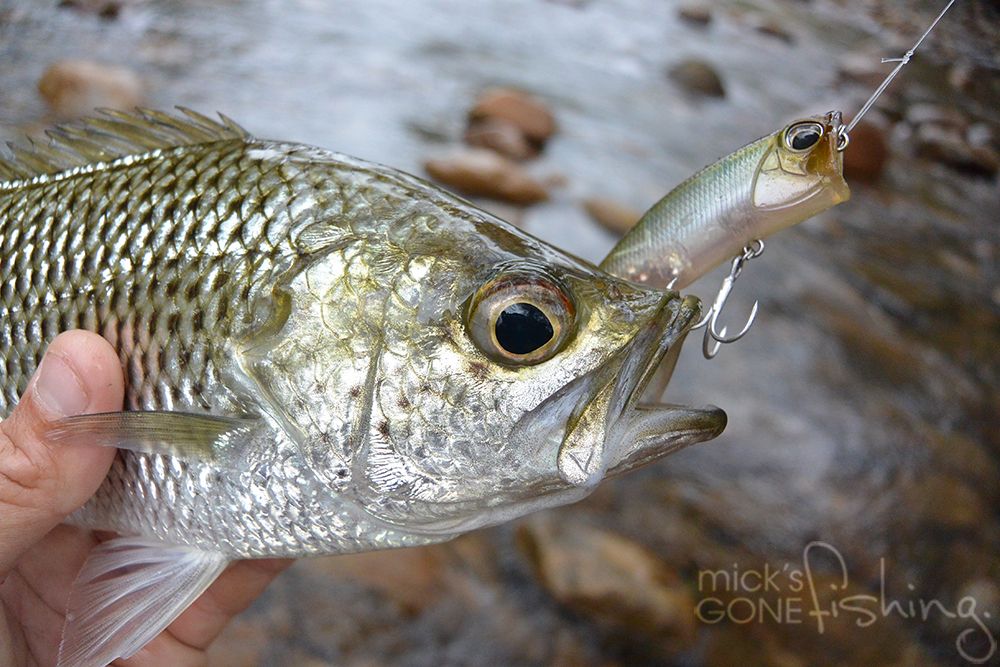 While down in Rocky at Tafe, I snuck out for a couple of midweek night sessions, the first night I scored a decent barra on a Jerkbait and lost another good fish, then a couple of nights later I went for a run with Chris aka Fezmond and we picked up another 4 fish between 70 and 90cm.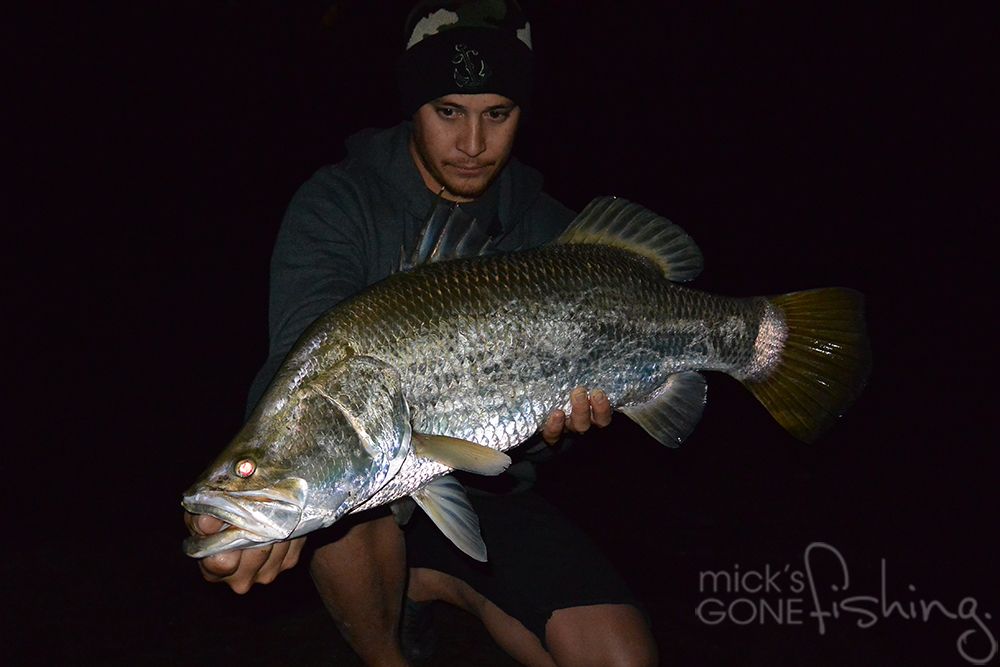 On the weekends I made my way back to Mackay where we head out in search of spanish mackerel, the first weekend we all hooked and lost a few fish on jigs for only one to make it to the deck. The next weekend was a very similar story with Dave landing the only fish for the day and a new PB for him also.
A few weeks back Jonny, Zac and I head out offshore to see what was biting. We ended up with a nice variety of fish on plastics and small jigs which included a couple of nice fingermark for a tasty feed.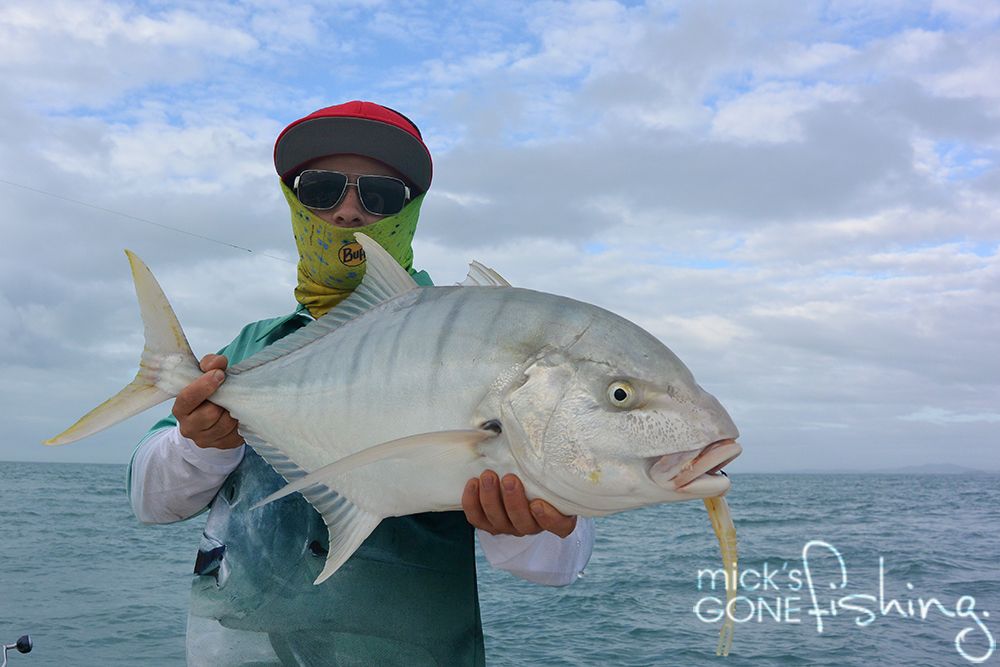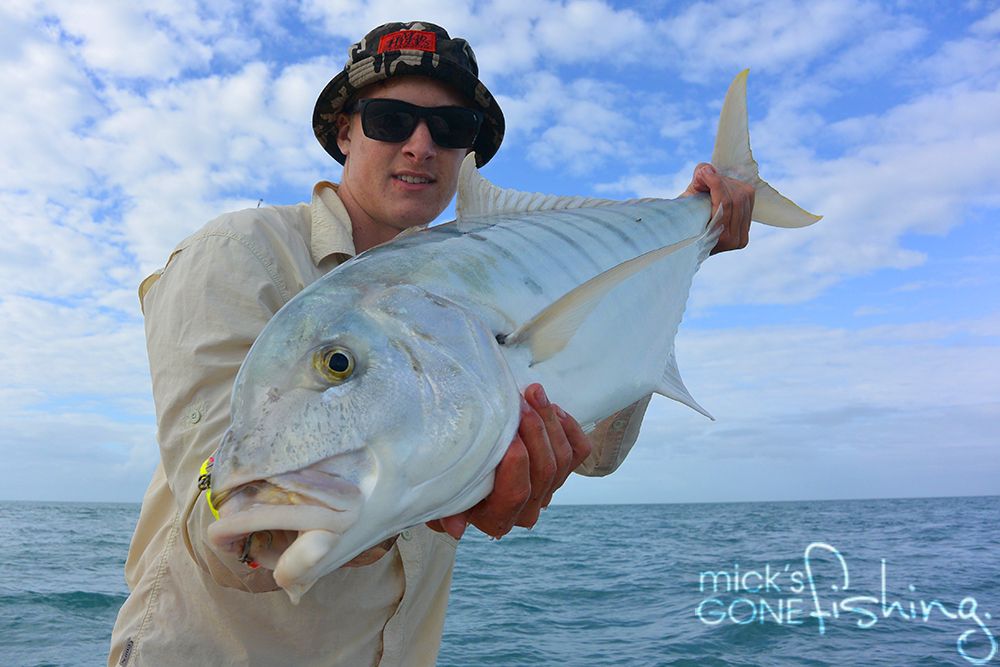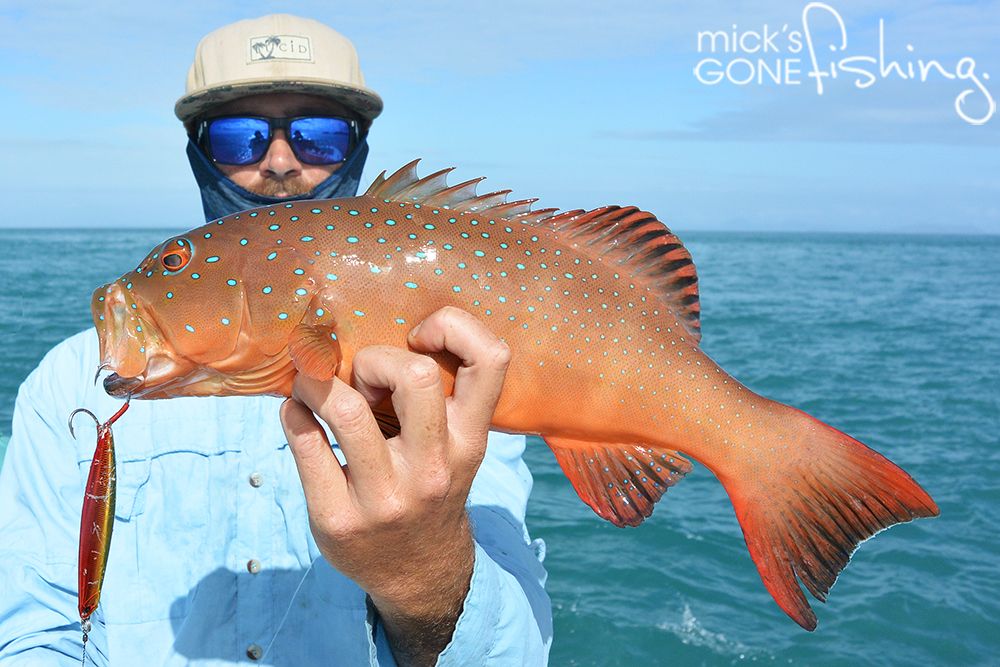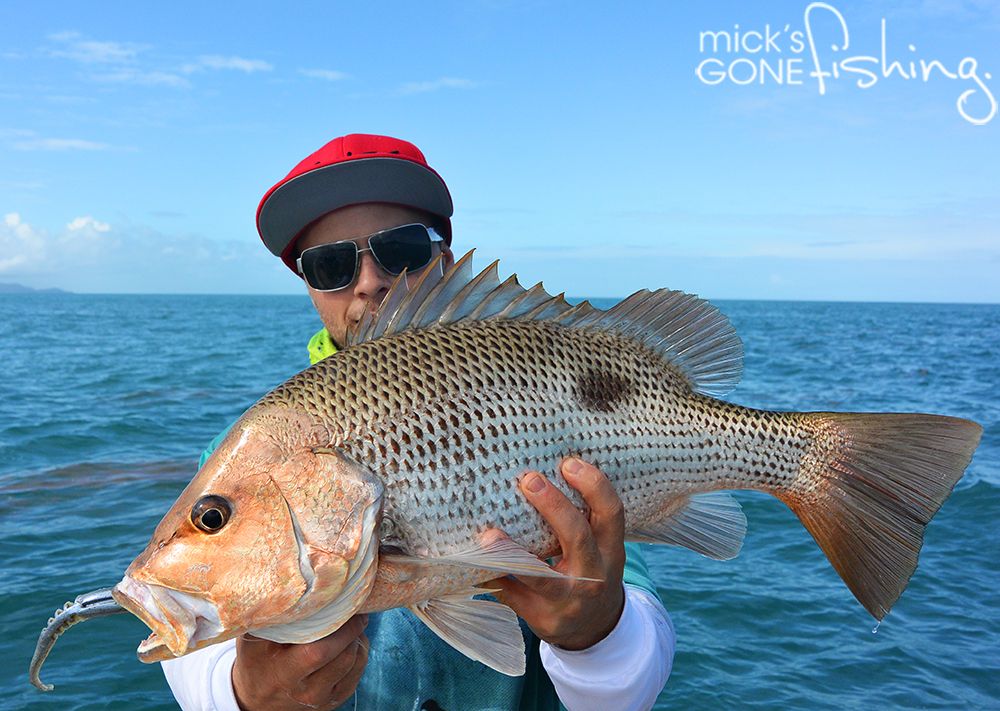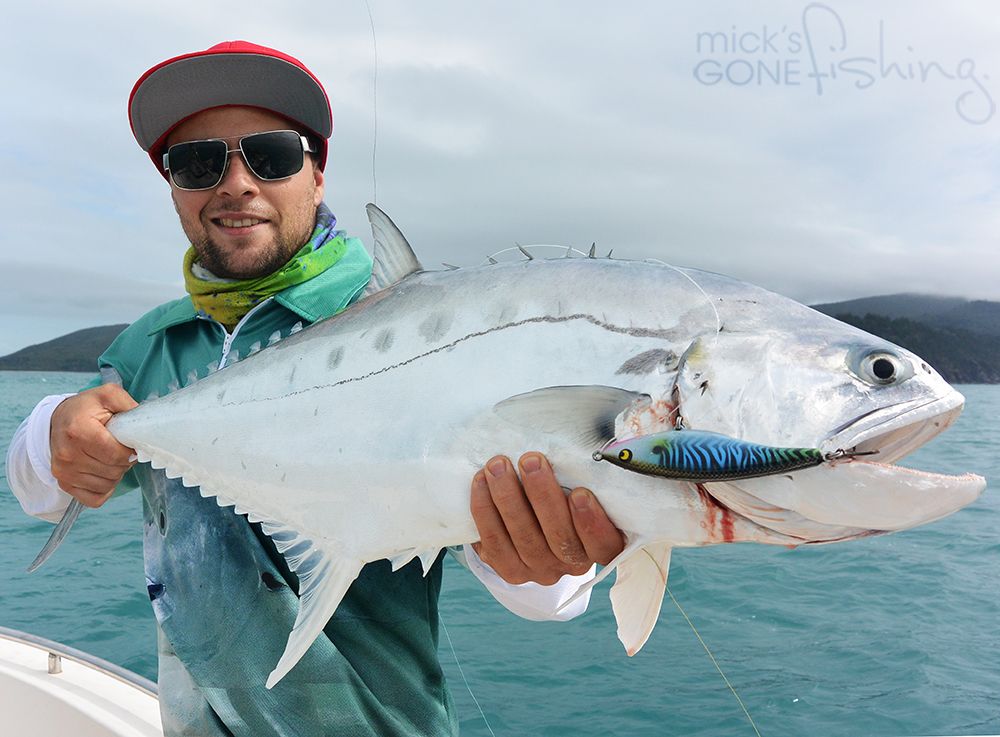 The following weekend we had good weather forecast, so in an effort to make the most of it I organised a crew for a day trip to the islands and shipping channel. The fishing wasn't too flash but not what I'd consider bad, with quite a few fish landed on 20lb including small reds and nannygai on a 4-6kg rod it made a slow day quite fun.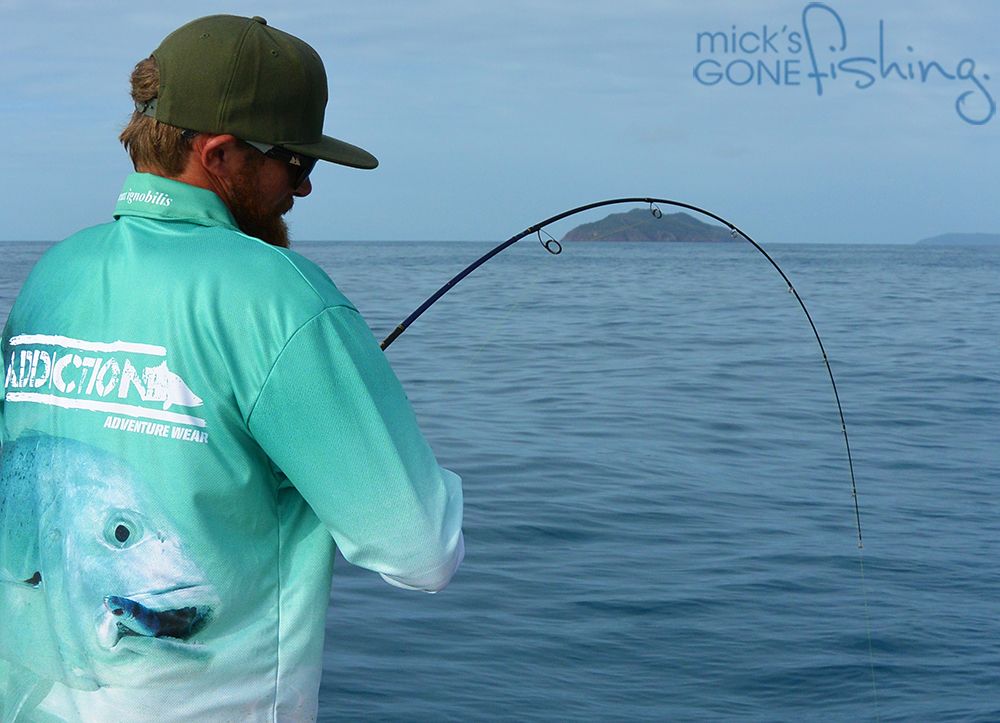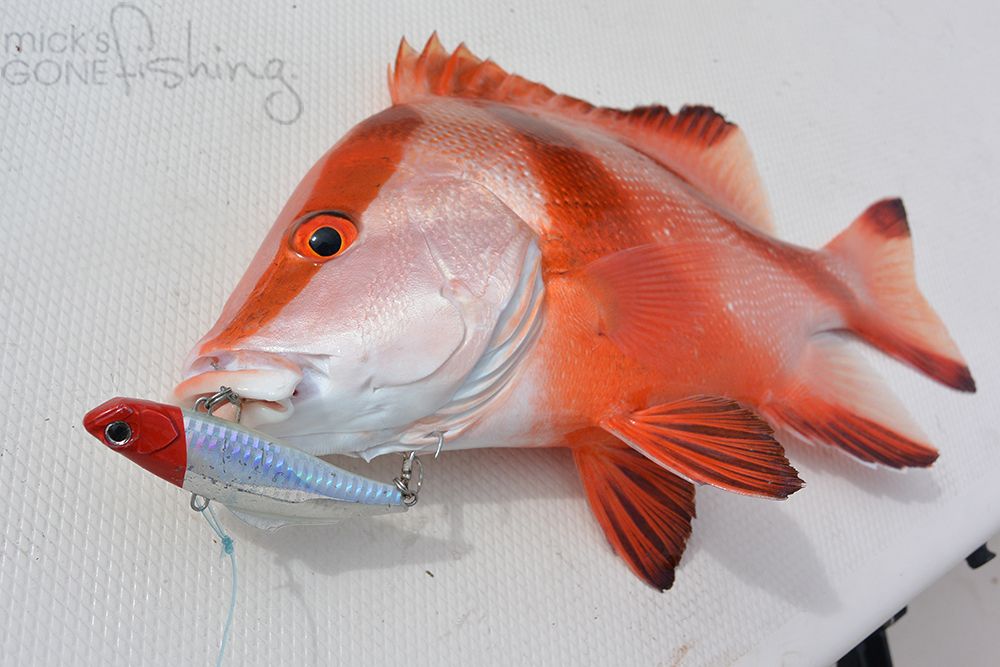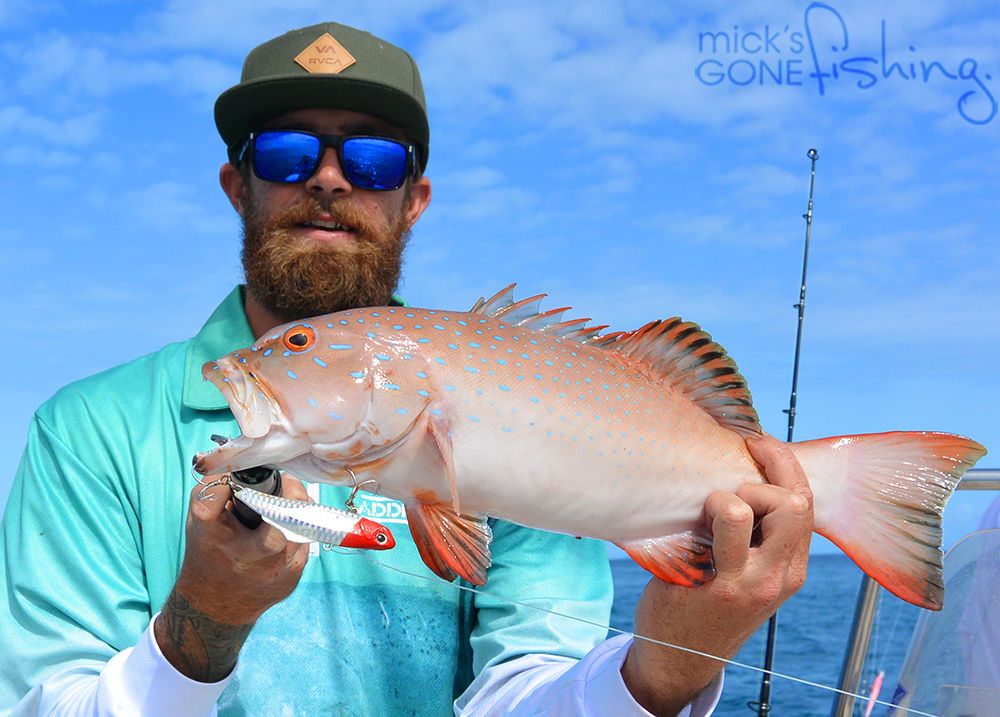 And last but not least, a few weeks back a couple of mates and I went out for a run in less than favorable conditions. With a 15-20 knot south easterly blowing it wasn't the most comfortable trip I've ever been on. We jigged for hours trying to get a bite and it wasn't until we were just about to bail that Chris hooked up on a piece of squid. Seconds later Tyson also hooked up on a vibe to another beast of a fish to make it a double hook up. Unfortunately Chris pulled the hook on his fish but not before it surfaced revealing itself as a solid cobes of around 20-25kg. Tyson managed to stay connected to his fish which was a little bit bigger at an estimated 30kg, not bad for a 5000 sustain and 30lb line!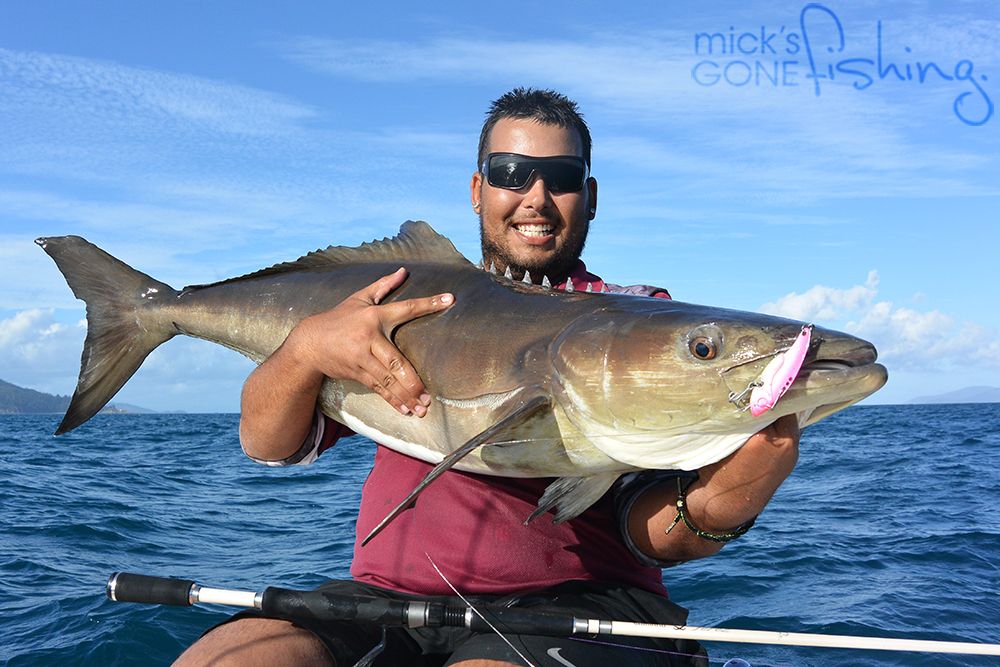 Anyway that's all for now, I am really looking forward to heading out for a fish this weekend, after only very limited spare time for the last 8 weeks or so I'm having major withdrawals. The weather forecast is looking pretty dismal but I'm not going to let that stop me, so until next time thanks for reading and tight lines for the weekend!!